Donald Lee Boswell
Strode Funeral Home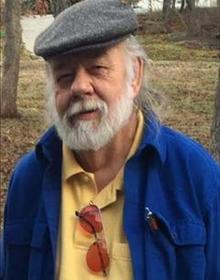 Donald Lee Boswell
April 29, 1949 - September 23, 2017
Dr. Donald Lee Boswell, 68, passed away Saturday, September 23 at Stillwater Medical Center in Stillwater, Oklahoma. His life's journey began April 29, 1949, when he was born to Donald Lee Boswell, Sr. and Eva Louise Crow. After his graduation from Danville High School in 1967, Don went on to earn a Bachelor of Psychology degree at the University of Central Florida followed by his Master's degree and PhD at Indiana State University.
Don served as the Training Director of the Doctoral Program in Counseling Psychology at Oklahoma State University. He helped establish and was the first Director of the Counseling and Counseling Psychology Clinic in 1999. The clinic provided a variety of services to families and individuals. In 2000 graduate students in Counseling Psychology began their training there. Don also helped to create the Lemon Distinguished Faculty Fellowship award. He presented and published his research at professional conferences and in respected, peer reviewed journals. Don retired from Oklahoma State University in 2015.
Before beginning his work at Oklahoma State University, Don was a professor at Eastern Illinois University. Additionally, Don worked as an air traffic controller and a pilot instructor.
Don appreciated the beauty of nature. He enjoyed the sunrises and sunsets from his hilltop home and often photographed these, along with snapshots of turkeys, raccoons, and other wildlife that came to visit, to share with others. He and his wife, Barbara, generously opened their home, which came to be known as The Land of Boz, regularly to friends and family so that they might share in the beauty they so loved.
To friends, colleagues, and family, Don was a wise and genuine mentor and confidant. Don was known for telling people the truth, even if it wasn't what they wanted to hear, for their own good. Famous for having a "wildly inappropriate" sense of humor and a big belly laugh, Don spent the last year of his life as an aspiring stand-up comedian. In this way, he was able to share with many more people the sense of humor that endeared him to so many who knew him well.
Don Boswell is preceded in death by his father, Donald Lee Boswell, Sr. and his mother, Eva Crow-Pickett, and step father Don Pickett.
He is survived by his wife, Barbara Boswell, his son David Boswell, his daughter, Denise Silva, his two bonus sons, Sean Remke and Brandon Pulliam, twelve grandchildren, five great grandchildren, four brothers, and one sister. He will be missed by many more friends, colleagues, and students who learned from him, above all, to "trust the process." Don Boswell truly made a difference.
A visitation at Strode Funeral Home in Stillwater, OK, will be held on Saturday, September 30th, from 5:00 - 7:00 p.m., with a memorial service to follow. In lieu of flowers the family asks that you make a donation in his name to the American Cancer Society at cancer.org.
Send a gesture of sympathy to Donald Lee Boswell's family
Brought to you by
Strode Funeral Home
610 S. Duncan St. PO Box 487
Stillwater, OK 74076
Phone: (405) 372-5550
www.strodefh.com
https://obittree.com/obituary/us/oklahoma/stillwater/strode-funeral-home/donald-boswell/3171804/