Kelly R. Sullivan Lidgard
Harvey-Douglas Funeral Home and Crematory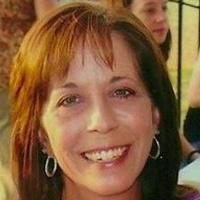 Kelly Renee Sullivan
January 02, 1964 - June 16, 2017
Kelly Renee Sullivan, 53, passed from this life suddenly on June 16, 2017 in Nocona, Texas. Born in Ardmore, January 2, 1964, she was the daughter of Billy Ray Sullivan and Judy Mae Self.
Kelly graduated from Plainview High School, class of 1982, and following graduation began working at Uniroyal Tire plant. Following a 15 year career there, she began following her passion for horses. She worked as secretary for TBBA Rodeo Association and kept books for Lidgard Rodeo Stock Company. Kelly was a former rodeo queen and loved horses and her little dogs.
Kelly is survived by her husband Rodney Lidgard, step-daughter Jessica Lidgard, mother and step-father Judy and Bud Gentry, father Billy Sullivan, sisters, Tracy Ford and husband Brian, LaDonna Fry and husband Chris, brothers, Randy Sullivan, Rickey Gentry and wife Sheryl and Tony Gentry and wife Jackie, and a host of nieces and nephews.
Memorial services will be Friday, June 23, at 11:00 a.m. in the Centennial Chapel of Harvey-Douglas Funeral Home, with Reverend David Gardner officiating.
Cremation-With-Care was provided by Harvey-Douglas Funeral Home and Crematory. Condolences may be sent to the family online at
www.hdouglasfuneralhome.com.
SERVICES
Memorial Service
Friday, June 23, 2017
11:00 AM
Harvey-Douglas Funeral Home & Crematory
2118 S. Commerce St.
Ardmore, Oklahoma 73401