Donald Keith Long
Parker Mortuary

Donald Keith Long
( January 06, 2017 )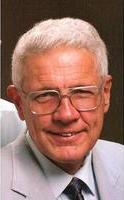 Donald Keith Long, age 75, Joplin, passed away on Friday, January 6, 2017 at Freeman West Hospital.
Don was born December 4, 1941 in Norman, Oklahoma, son of the late Clifton Wright Long and Hulane Iona "Nonie" Williams Long. He graduated from Lawton High School, and attended the University of Oklahoma in Norman. He began his career in television as a camera man in Oklahoma, before becoming an on air reporter, then Sports Anchor, and eventually worked his way up to Program Director, and finally General Manager of several television stations. He worked in Oklahoma, Idaho, Colorado, Texas, Kansas, and Missouri, including being General Manager of KSN in Joplin. He was a huge Sooner Fan all his life.
Don is survived by his children, Keith Long of Red River, New Mexico, Kimberly Ann Long and Katie Long both of Joplin; grandchildren, Amber Long and William Long, both of Albuquerque, New Mexico; brother, Jon Long and wife Laveta of Tulsa, Oklahoma; sister, Jane E. Aldrin of Midland, Texas; and his companion of many years, Deborah Long of Joplin.
Memorial services will be Wednesday, January 11, 2017 at 2:00 p.m. in Parker Mortuary Chapel.
Memorial Service
Wednesday, January 11, 2017
2:00 PM
Parker Mortuary
1502 S. Joplin Ave
Joplin, Missouri 64804
https://www.meaningfulfunerals.net/obituary/4063287?fh_id=10419