Morris V. Watson
McMinnville Funeral Home,

Morris Vinson Watson
(September 23, 1935 - April 23, 2017)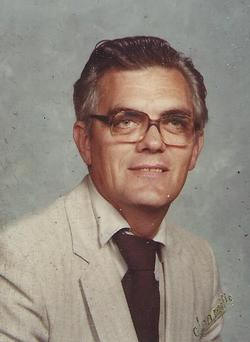 Morris Vinson Watson, age 81, died April 23, 2017 at his home surrounded by his family following an extended illness. He was born September 23, 1935 in Daylight Community, Warren County, Tennessee to the late Minister F. L. Watson and Eula Elizabeth Bond Watson. He was ordained as a minister in September 1966 and pastored several churches during his ministry. He was a member of Newtown The Baptist Church of Christ. He was a fireman thirteen years with the McMinnville Fire Dept., and founding partner of L & M Carpet until his retirement in 2010. In addition to his parents, he was preceded in death by a twin sister Doris Watson, and siblings John Lee Watson, Virgil Adcock, James Watson, Charles Watson, Anna Stinnett, Aaron Watson, George Watson, Lillard Watson, Rebecca Lemmons, Frank Watson, Jr , J C Watson, David Watson & Paul Watson. Mr. Watson was married June 30, 1956, in Ringgold Georgia to Eunice Angele Stoner who survives. In addition to his wife, he is survived by four children, Cheryl (Thomas) Mingle, Lanny Watson & Dell Watson all of McMinnville & Latecia 'Tish' (Larry) Cannon of Murfreesboro; seven grandchildren, Shonda (Shane) Jacobs of McMinnville; Steavon (Lindsey) Bogle of Manchester; Crystal (Aaron) Kiefer of Louisville, Kentucky, Lindsey (Robby) Brown of Murfreesboro, Ken Clayton, Murfreesboro, Dellan Watson McMinnville, & Luke Watson Clarksville; eight great-grand children, Shayna and Shy Jacobs, Jathan and Braylan Bogle all of McMinnville and Brook and Alaynah Bogle of Manchester, Caroline & Abby Kiefer of Louisville Kentucky, one sister Frances Billings of McMinnville and one brother Johnny (Barbara) Watson of Metropolis, Illinois and step grandchildren Zack Cannon of Murfreesboro, Ken Mingle of Manchester, Krista and Kevin (Laura) Mingle of McMinnville, step great grand children Kyrsten (Cody) Johnson, Allison, Morgan and Ava Mingle of McMinnville and Caitlin (Colby) Mooneyham of Bradyville and step great- great grand children Kayleigh and Jackson Johnson of McMinnville. The funeral service will be held at 1:00 p.m. Wednesday, April 26, 2017 in the McMinnville Funeral Home Chapel with Bro. Cody Holman Pastor of Newtown The Baptist Church of Christ and Brother George King of Hiawassee Church of Christ to officiate. Interment will be held in Mount View Cemetery in Warren County. Family will receive friends 3 p.m. to 8 p.m. Tuesday and 10:00 a.m. Wednesday until the time of service at McMinnville Funeral Home.
http://www.mcminnvillefuneralhome.net/fh/print.cfm?type=obituary&o_id=4206623&fh_id=10616